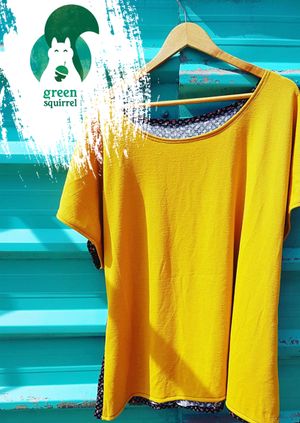 Wasteless Wardrobe
24th Apr 2019 6:30pm - 9pm
Add to Calendar
Event Details
Why throw it out when you can fix it or improve it? Make your granny proud and learn some simple mending and sewing techniques in this friendly workshop, perfect for beginners.
It's well known that the fashion and textile industries cause some pretty big social and environmental problems - make a stand (and banish saggy hems) by learning to mend, alter, and improve the clothes already in your wardrobe. We'll also explore the world of fast fashion and consider some alternatives, leaving you feeling empowered to make ethical fashion choices.
About your tutor: Charlotte is one half of Twin Made, based at the Bone Yard in Canton. They run colourful creative workshops, sell equipment, mend stuff and much more.
We try to keep ticket prices as low as possible so that our workshops are affordable and accessible. We are able to offer a limited amount of free tickets to those on low incomes so please get in touch if you wish to attend a workshop but feel that the cost is prohibitive. Contact Hannah@greencityevents.co.uk
We are very grateful for the support of the Big Lottery.
Please note that our workshop venue is downstairs at Little Man coffee, please get in touch when you book if this poses a problem for you and we can make arrangements.