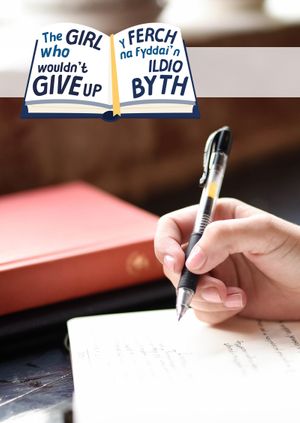 FREE Creative Writing workshop - postponed
4th Apr 2020 10:30am - 3:30pm
Add to Calendar
2020-04-04 10:30:00
2020-04-04 15:30:00
Europe/London
FREE Creative Writing workshop - postponed
I am sorry to say that we have postponed this workshop due to the Coronavirus outbreak. The safety and health of our tutors, participants and community is our top priority.This decision has not been made lightly and we are very aware of the impact that cancelling our events has on our freelance tutors, local venues and our participants. Please be assured that we are honouring our payments to tutors and venues and are looking into exciting new ways to deliver virtual workshops to our Green Squirrel community.In order to support our local social enterprise you can still book onto the workshop to attend at a future date or purchase a gift voucher for a future workshop. If you have already purchased a ticket then you will receive further information from us via email. Please follow us on social media or sign up to our newsletter to stay connected.- - - - - - - Give creative writing a whirl in a supportive and fun setting, where you'll learn how to tell an engaging story.In a small group and with expert guidance, you'll start your own writing project in response to The Girl Who Wouldn't Give Up. This project is based on a traditional Welsh tale of hope, resilience and the power of young people and communities to create incredible change. Find out more about the project here and download free toolkits and a story pack!There will be two 90 min workshops during the day; 10.30am -12pm and 2-3.30pm. When you book your ticket please choose the time that suits you. These workshops will take place in the reading room in the main building of Insole Court.During the hour and half workshop, your tutor Bethan will take you step-by-step through the storytelling process, giving you practical writing techniques to unlock your creativity, find your unique voice, and craft a compelling narrative.The workshop will be led by journalist and filmmaker, Bethan John, who is passionate about how storytelling can inspire environmental and social action.By the end of the workshop, you'll have started your own writing project that weaves your new and imaginative story-line into the traditional Welsh folk tale of The Girl Who Wouldn't Give Up. You can then take your writing project home with you to continue working on your craft, before submitting it to our city-wide competition!This free workshop is suitable for adults and young people aged 10 and above.Tickets for this event are free but we ask that you book your place in order to help us monitor attendance and improve the accessibility of our workshops. We request that you contact us if you are no longer able to attend.We are very grateful for the support of the Community Fund. https://green-city-events.eventcube.io/events/24242/free-creative-writing-workshop-postponed
Fairwater Road, Llandaff, Cardiff, CF5 2LN
Event Details
I am sorry to say that we have postponed this workshop due to the Coronavirus outbreak. The safety and health of our tutors, participants and community is our top priority.
This decision has not been made lightly and we are very aware of the impact that cancelling our events has on our freelance tutors, local venues and our participants. Please be assured that we are honouring our payments to tutors and venues and are looking into exciting new ways to deliver virtual workshops to our Green Squirrel community.
In order to support our local social enterprise you can still book onto the workshop to attend at a future date or purchase a gift voucher for a future workshop. If you have already purchased a ticket then you will receive further information from us via email.
Please follow us on social media or sign up to our newsletter to stay connected.
- - - - - - -
Give creative writing a whirl in a supportive and fun setting, where you'll learn how to tell an engaging story.

In a small group and with expert guidance, you'll start your own writing project in response to The Girl Who Wouldn't Give Up. This project is based on a traditional Welsh tale of hope, resilience and the power of young people and communities to create incredible change. Find out more about the project here and download free toolkits and a story pack!
There will be two 90 min workshops during the day; 10.30am -12pm and 2-3.30pm. When you book your ticket please choose the time that suits you. These workshops will take place in the reading room in the main building of Insole Court.
During the hour and half workshop, your tutor Bethan will take you step-by-step through the storytelling process, giving you practical writing techniques to unlock your creativity, find your unique voice, and craft a compelling narrative.
The workshop will be led by journalist and filmmaker, Bethan John, who is passionate about how storytelling can inspire environmental and social action.
By the end of the workshop, you'll have started your own writing project that weaves your new and imaginative story-line into the traditional Welsh folk tale of The Girl Who Wouldn't Give Up. You can then take your writing project home with you to continue working on your craft, before submitting it to our city-wide competition!
This free workshop is suitable for adults and young people aged 10 and above.

Tickets for this event are free but we ask that you book your place in order to help us monitor attendance and improve the accessibility of our workshops. We request that you contact us if you are no longer able to attend.
We are very grateful for the support of the Community Fund.